Workplace Awards, Optimized Onboarding, and More: Abnormal Quarterly Culture Update

Lauren Feller
October 31, 2022
From Fortune Best Workplace Awards to a game-changing new onboarding platform, it's an exciting time to be a part of the Abnormal team.
It's been a whirlwind quarter here at Abnormal. We're still growing at a rapid rate and investing more than ever into our people programs. We're not just on a mission to keep the world safe from cybercrime—we're also determined to create a workplace culture that supports, challenges, and excites our people every day.

We've got a few more awards to share, an innovative new onboarding experience, and we even managed to rank second in a global gaming competition. Read on for your Abnormal quarterly culture update.

Abnormal Security Earns 2 Fortune Best Workplace Awards!
This year, we're overjoyed to be named one of America's Best Startup Employers of 2022 by Forbes, earn the Great Place to Work™ certification, and to be included on the Enterprise Tech 30 list for the second year in a row.

Today, we're thrilled to announce two additional exciting certificates: Fortune Best Medium Workplaces and Fortune Best Workplaces in Technology 2022!

Part of what makes these additional Great Place to Work certifications such an honor is that they are driven entirely by honest employee feedback—and it turns out our employees think pretty highly of us. Out of over 200,000 employees from Great Place to Work-Certified companies with 100 to 999 U.S. employees, Abnormal employee's surveys were in the highest percentages of positive responses, with 97% of our employees saying this is a great place to work.

Even as we continue to grow, we're committed to intentionally designing and maintaining our culture at scale. We rely on employee feedback to help us actively iterate our culture in order to create the best possible environment for every single employee.

Implementing Enboarder For Streamlined, Scalable Onboarding
As a remote-first, globally expanding company, traditional approaches to onboarding just don't cut it anymore. Employees expect and deserve more than checklists, information overload, and unprepared hiring managers when they join Abnormal. We're determined to give our new employees a red carpet onboarding experience no matter where in the world they might be located without sacrificing human connection.

We've been delighted by the results of launching our new onboarding process with Enboarder, an experience-driven onboarding platform, to help us meet the specific needs of our new hires. Enboarder automates the process and personalizes each new hire's workflow based on their timezone. Employees based in other countries don't have to worry about getting onboarding emails at 3am or sifting through content that's not relevant to their role or location. And, to make sure everyone feels like part of the team right away, Enboarder's built-in buddy system pairs new hires with established members of their team to act as a resource throughout their first few weeks at Abnormal.

One of the most exciting aspects of Enboarder is the platform's ability to help with pre-boarding. While most other platforms kick off the onboarding process on an employee's start date, Enboarder eliminates the gap between a signed offer letter and the first day by sending engaging, informational content that keeps them excited about joining Abnormal.

The hard work that's gone into implementing this new system hasn't gone unnoticed—Erica Tran, a new Senior Growth Marketing Manager at Abnormal, notes that "the onboarding process is world class. I'm so impressed and motivated." But global onboarding is just the beginning! We're currently building out a management training workflow and plan to utilize Enboarder for things like promotions, job transitions, hiring contractors, mentorship programs, and more.

Want to join in on the fun? Check out our career page to learn more.

Luna Park Pairs Global Runner-Up
At Abnormal, we're proud of our collaborative culture—and that collaboration goes far beyond working together. We prioritize having genuine fun together too, both in person and virtually. One of our favorite ways to do that is through Luna Park.

Luna Park is a Netflix / Peloton-like library of high quality experiences that range from arcade games and icebreakers to trivia and beyond. "Luna Park is one of the best ways to connect with employees who you typically don't interact with. The games are lighthearted and fun while also encouraging interactions with people who are inspired by the same mission: fighting cyber crime!" says Brookelynn Miller, People Programs Specialist and enthusiastic Luna Park participant.

One of their monthly experiences, Luna Park Pairs, randomly pairs different employees in the company via slack and tasks them to collaborate together on a 10-minute gaming challenge. The teams compete against not only all the other pairs at Abnormal, but also against thousands of other pairs from other companies. In September, Abnormal Security placed second on the global leaderboard—but don't worry, we'll snag that first place spot next month.

Investing in Our Company Culture

In just four years, Abnormal has expanded to a workforce of more than 500 professionals across a dozen different time zones—and we're not slowing down anytime soon. We will continue investing in initiatives that demonstrate our commitment to making Abnormal a destination employer and invite you to join us on our mission to make the world a safer place—one inbox at a time.
Looking for your next opportunity? Check out our open roles!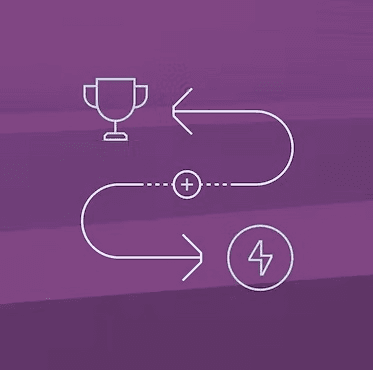 Get the Latest Email Security Insights
Subscribe to our newsletter to receive updates on the latest attacks and new trends in the email threat landscape.