Meet Jason Dutton, a Customer Success Manager at Abnormal

Lauren Feller
September 5, 2023
Learn how a cybersecurity sales rep made a major career change by learning how to be a little more selfless.
Jason Dutton is a Customer Success Manager at Abnormal Security — but he didn't start out that way. In fact, he's had a unique career trajectory across the board, from working in higher education to studying to become a paralegal, to finally landing in sales at another cybersecurity company. Because he's no stranger to the hustle, Jason adapted quickly, evolving from a limited understanding of email security to winning Sales Development Rep rookie of the year. It wasn't until he happened to overhear people talking about Abnormal at the RSA conference that he knew he had to work here.

Shortly into his journey at Abnormal, Jason felt himself being pulled in a new direction. As a competitive person by nature, he always thought sales made the most sense for him, until he realized that what he actually loved most about his role was developing close partnerships with customers. After studying up on Abnormal's technical side and deeply familiarizing himself with the product, and he successfully landed a role on the customer success team.

Of course, the transition hasn't been an easy one. "All of a sudden I'm in a room full of people who are rockstars," Jason said. "To tell you that I've had to grow in this role to become equivalent to these magnificent people in an understatement." The high caliber of Jason's teammates inspired him to take on one of our core values in a new way, as velocity became the foundation for his rapid growth and development. "We like to say we're working to be 1% better every day, but for me, it wasn't 1%, it was 5% better just to catch up to my peers," he noted. "I really have gotten 3-4 years of experience in the last year alone, and I still have a lot of growth ahead of me."

Saying Goodbye to Selfishness

For Jason, customer success is a selfless job, and it all boils down to a person's quality of character. He makes sure every single one of his customers has his cell phone number during holidays and weekends, just in case they need him. He's willing to do whatever he can to support them, whether that be through answering their questions or building out 90-page slide decks for his customers — and at the end of the day, he believes this role genuinely makes him a better person. "When I first started here, I can easily say I had a lot more ego than I have now," Jason reflected. "But today I can say I'm a much bigger person. My ego is a lot smaller. And that growth is a definite byproduct of working at Abnormal."

Looking forward, Jason is excited about the recent addition of Michael DeCesare as President. He's impressed by how well Evan Reiser, our CEO, is delegating across the executive team — and that while the initiatives themselves are certainly exciting, what's even more important are the moments of growth we're taking together, especially our leadership. He's eager to see how we continue to work towards new products that better serve our customers, and can't wait to see how that will help us expand even more. "Watching this growth period is exceptional," Jason said. "It's exciting to see how much love is being poured into our mission — to help organizations protect more, spend less, and secure the future."

Want to kick-start your career goals? Check out our current job openings!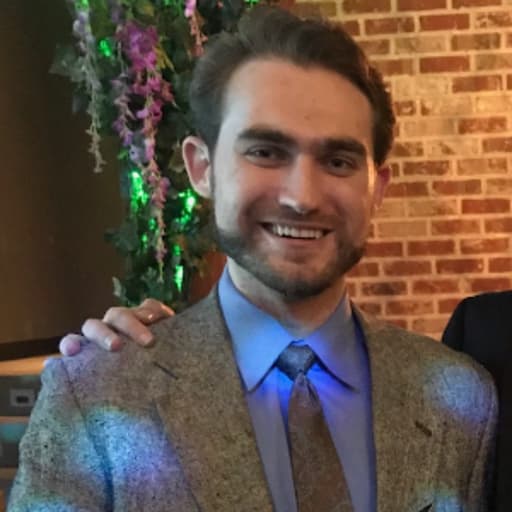 Get the Latest Email Security Insights
Subscribe to our newsletter to receive updates on the latest attacks and new trends in the email threat landscape.