Meet Kushashwa Ravi Shrimali, a Software Engineer at Abnormal

Lauren Feller
July 19, 2023
Learn how Abnormal's recent global expansion efforts have given this engineer the opportunity to be a role model for kids like him.
Kushashwa's journey to becoming an engineer wasn't a typical one. He grew up in a small township with few resources outside of a laptop and his family. When he was 14 years old, his elder brother Vishwesh suggested he install Linux — a decision that ultimately ended up corrupting his hard disk, but also sparked a strong interest in programming.

After graduating from a computer science program in 2020, Kushashwa fit a lot of experience into the last three years. He's put in time at multiple tech startups as a PyTorch developer, research engineer, and even led a few projects before joining Abnormal's founding India team.

"I have always believed, the struggles I go through are for a reason, as it now gives me context on how it feels to be there when someone else tells me about their story," Kushashwa said.

Kushashwa's motivation has always been to be of use to the world, and he wants to help people believe that the hurdles they face aren't blockers, but adventures that are a part of the journey. Kushashwa sees his time at Abnormal as an opportunity to demonstrate to other kids from disadvantaged backgrounds that they can build a career in tech the same way he did — and he truly thanks his mentors at Abnormal for setting such a stellar example of role modeling for him. "Whatever good I've got from others, I want to reciprocate it back to those who need and deserve the same," he shared.

Leading by Example
Kushashwa noted that it was the quality of the questions those same leaders asked during his interview that stood out most, and that where other companies came across as unprepared or unable to answer the questions he had for them, Abnormal made the strongest first impression.

In fact, communication is a big part of what's made Kushashwa's Abnormal experience so positive thus far. He's enjoyed that everyone he's worked with has truly excelled when it comes to having an open dialogue about what they're working on and why they're doing things the way they are, which encourages him to leverage the opportunity to talk about the latest industry advancements openly with his fellow engineers. "Everyone over here is as smart as an engineer can be — and that's the best part," Kushashwa said, feeling confident about the fact that these open lines of communication and collaboration will help keep Abnormal engineers at the forefront of any advancements in the industry.

Empowered by Ownership
One of Abnormal's recent advancements that Kushashwa feels particularly excited about is the transition from email security to comprehensive cloud security. He finds it motivating to get to tackle the technical challenges that come along with this expansion—there's tons of important data coming in, and being able to solve these problems at the system design and implementations level helps engineers like Kushashwa grow professionally. "There are so many people who have been affected by cybersecurity crimes, and to see how you can be a part of this solution is amazing," he said.

Even early in his role at Abnormal, Kushashwa felt the empowering impact of the company's Ownership value. During his first week, he was already contributing to the code-base, and by the second week was working on bugs and contributing to new projects. He appreciated how his team was immediately confident that he could handle these responsibilities rather than hand-holding him through the process. "The chances of career growth are very high here, along with of course helping the company grow," he said. "That's really motivating for an aspiring engineer like me."

Looking ahead, Kushashwa sees himself leading projects in his area of expertise from the front and helping his team accomplish goals together. Because Abnormal offers him more opportunities for ownership than a typical startup, he's excited to be able to grow his skills and experience more rapidly. He noted that "seeing things come to life in real time while making an impact in the world makes me abnormally happy."

Want to kick-start your career goals? Check out our current job openings!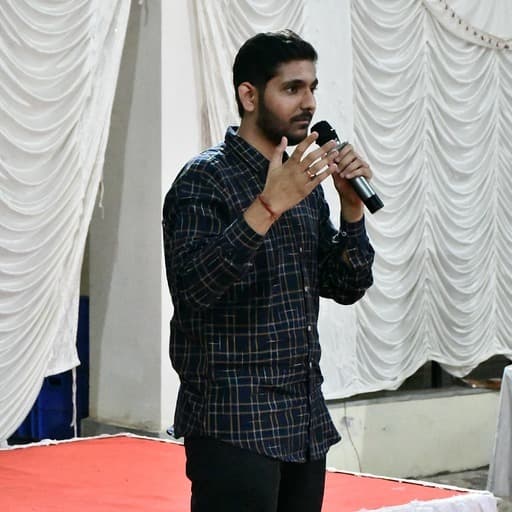 Get the Latest Email Security Insights
Subscribe to our newsletter to receive updates on the latest attacks and new trends in the email threat landscape.